We are all
leaders
of our
own lives.
"Be it guiding your team, compelling your peers in the boardroom, influencing stakeholders, satisfying shareholders or traversing the peaks and troughs found in your journey of life, you are called upon to lead."
When capability and capacity to show up and lead is influenced by the hidden effects of adversities and traumas life presents, this can have consequences. On effectiveness. On resourcefulness. On self-worth. On wellbeing. On relationships. For organisations.
Compromise is not the only option.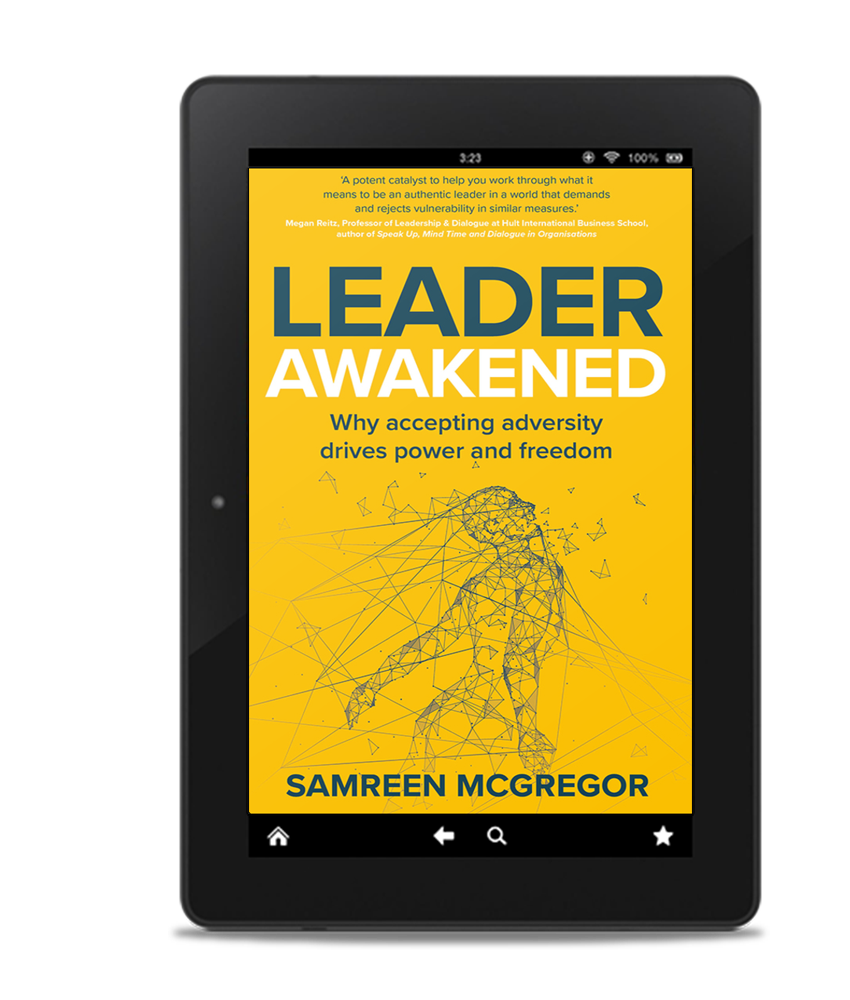 About this book
The world we live in confronts us with unavoidable challenges.
These experiences can – but do not need to – impede your ability to lead. Leader Awakened invites you to accept, embrace and work with difficult or traumatic events and experiences. It gives you the tools to use them as a powerful catalyst for change and enable learning, empowerment, agency and wellbeing.
---
Learn how to:
Become more acutely aware of the internal, external, personal, professional and organisational factors that affect you as a leader
Understand the impact of your life story on your thoughts, behaviour, values and actions
Discover fresh perspectives and explore new directions to see and do things differently
Enhance your ability to deal with and navigate uncertainty
Accept and face up to adversity and challenge and improve your wellbeing, relationships, agency, performance and sense of fulfilment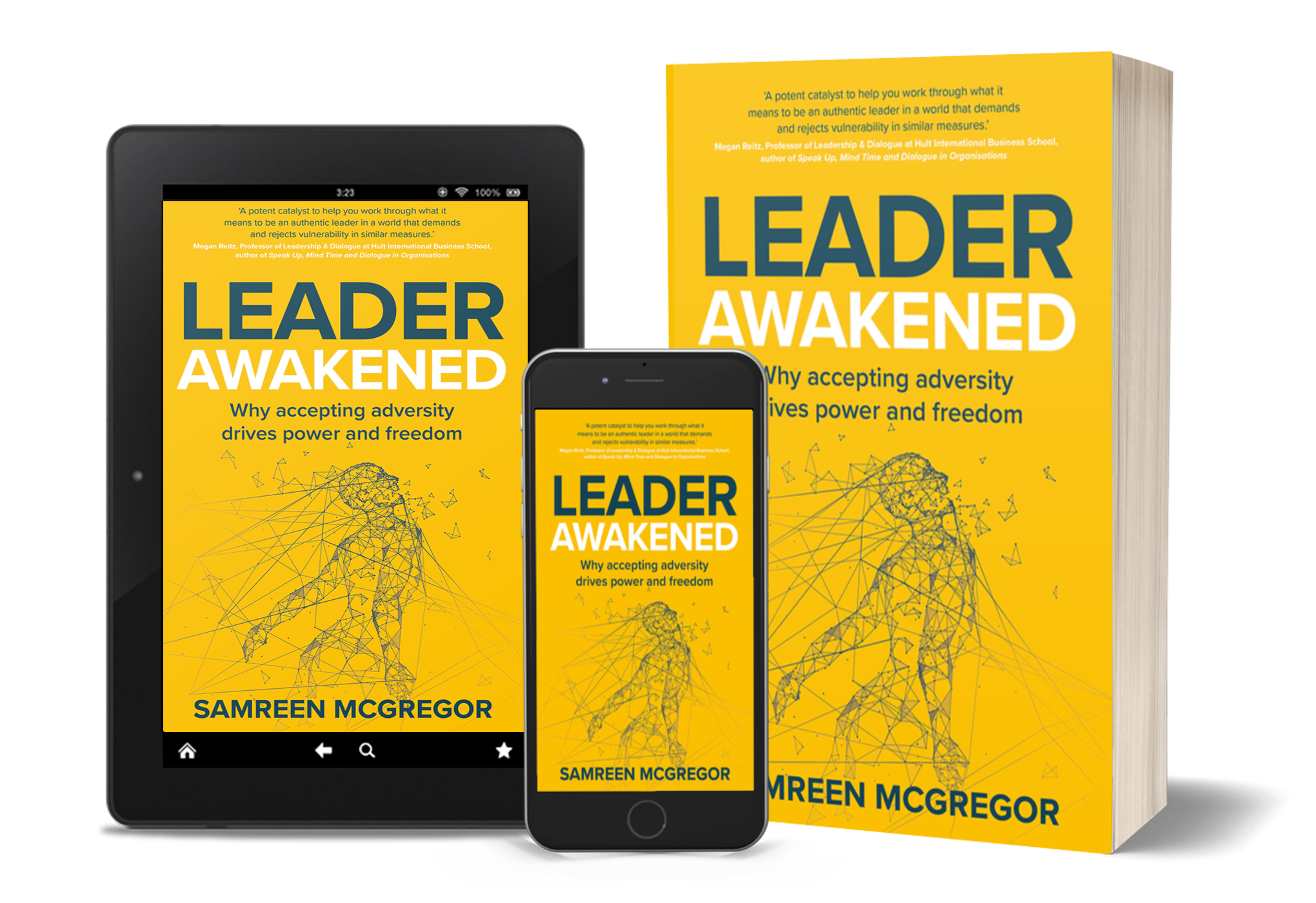 "I have written this book for anyone who is in or aspires to be in a leadership role. It looks at what it takes to integrate the personal and professional, the manageable and the unmanageable – and the healthy and unhealthy demands we make of ourselves or others make of us. I have woven my own story, as well as those of others, into the book – because one of the things I know more than anything is that we cannot separate who we are from how we lead."
Samreen McGregor, Author of Leader Awakened
---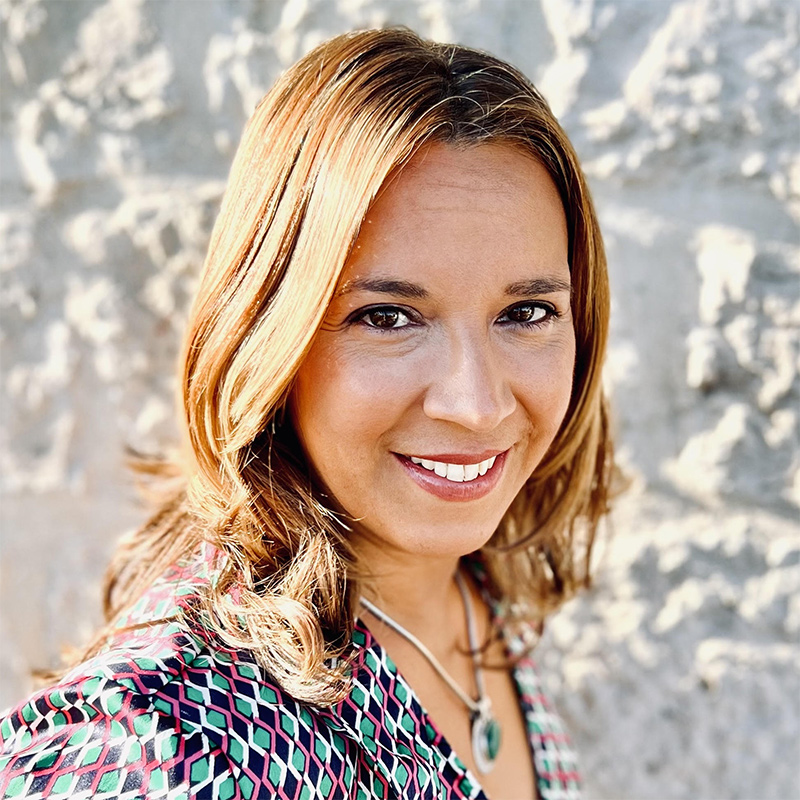 About the Author
Samreen McGregor is an executive coach who has worked globally with senior leaders and teams across industry sectors. With a unique ability to create the conditions leaders need to stretch beyond their existing capabilities, her interventions lie in a unique cross-section between business performance, behavioural change and embodied consciousness.
Samreen, who is half Venezuelan and half Indian, and bilingual in English and Spanish, inspires leaders, teams and organisations to embrace adversity as a catalyst for empowerment and wellbeing. She is described by her clients as rigorously expanding their rational, emotional, and intuitive capacity – creating improvements relevant to their current reality and that really last.
"If you can't have Samreen as your executive coach, this book is the next best thing, holding you to account for the changes you need to make."
Megan Reitz
Professor of Leadership & Dialogue at Hult International Business School, UK
"Samreen puts herself out there, sharing intimate experience, exposing incredible vulnerability, whilst framing academic concepts in relevant ways to both business or life. The impact is powerful and an authentic reflection of my experience of Samreen as a coach."
Sean Hastings
Chief Executive Officer of B2C Distribution
"A well written, insightful and relatable book for anyone who wants to understand how to make a truly authentic connection with themselves and the people around them."
Cilesta Van doorn
Chief Marketing Officer of Global
"Through this book, and our work together, Samreen has given me a deep and practical psychological vantage point and the inspiration to consider and reflect on how I work and live my life."
Morten Nilsson
Chief Executive Officer of BTPSM
"Our work together, and this book serve as a provocation to me, to make the time and space to think and engage with colleagues as crucial for addressing challenges effectively."
Wyn Francis
Chief Investment Officer, BTPSM
"As someone who has been coached by Samreen, I found the book an instrumental complement to my servant leadership journey."
Niklas Sundberg
Senior Vice President and Chief Information Officer of Assa Abloy Global Solutions
"Leader Awakened is a wonderful, thought provoking resource for anyone looking to lead, form or reshape a team, particularly in the context of senior roles within large organisations."
Abby Thomas
Chief Executive Officer of Financial Ombudsman
"At a time when individuals and the organisations they create can be tempted with transactional strategies and illusory quick fixes, this book reminds us of the fundamental humanity at the heart of organisations."
Simon Cavicchia
Author of 'The Theory and Practice of Relational Coaching – Complexity, Paradox and Integration'
"As a second generation British Asian woman, I specifically related to Samreen's explanation of her childhood experiences and the impact this has had on her sense of identity."
Naureen Hussain
Director Data Estate of Virgin Media O2
"Samreen highlights why and how to face up to the risk of not acknowledging the perils and consequences of an increasingly demanding backdrop and relentless rhythm of stress, for our livelihood and health."
Jagdip Panesar
Global Head of Learning and Leadership Development of Clifford Chance
"Like a good TED Talk, Samreen's book blends together personal story, practical examples and theoretical observations into a rich and compelling whole."
Dr. Richard Claydon
Chief Cognitive Officer, of EQ Lab
What's inside?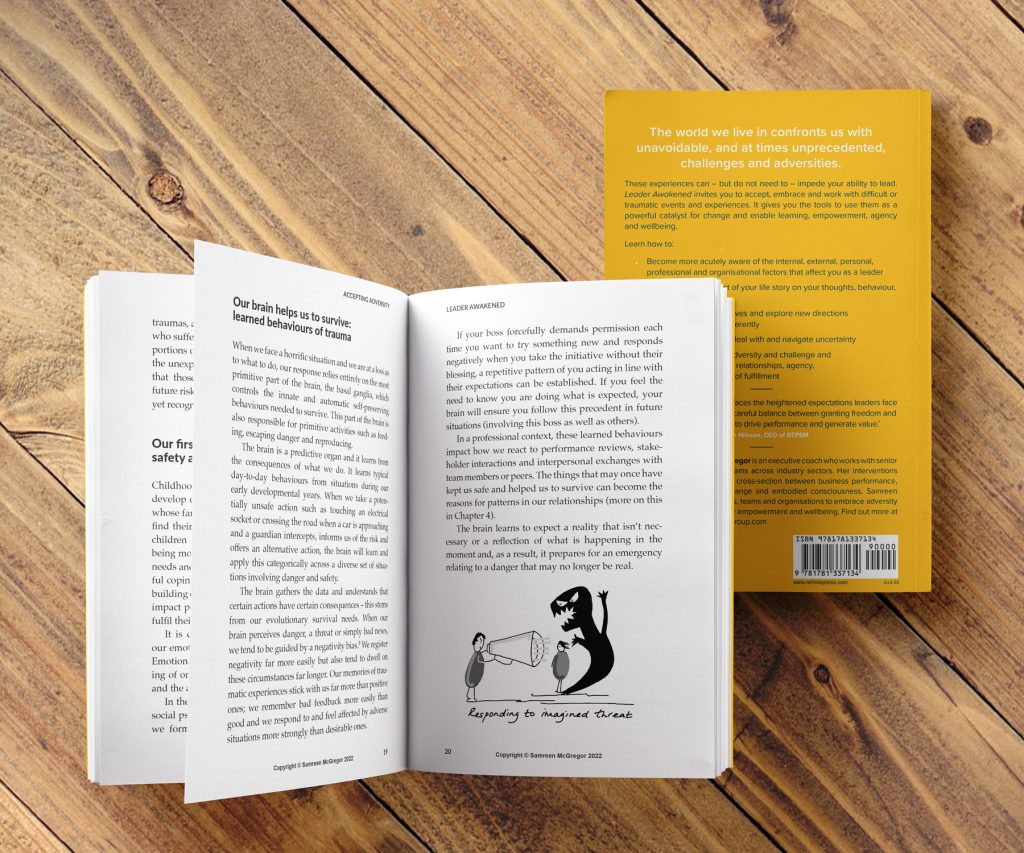 Introduction
Chapter 1 | Accepting Adversity
Chapter 2 | Finding Flow
Chapter 3 | Stuck in Self-Sacrifice
Chapter 4 | Integrating the Whole
Chapter 5 | Cultivating Connection
Chapter 6 | Seeing the System
Chapter 7 | Valuing Difference
Chapter 8 | Wielding Agency
Final Points
Acknowledgements
References
The Author
Where can it be purchased?